Why NCAE?
---
America's farmers face a critical shortage of experienced, legally-authorized workers. This shortage negatively impacts our economic competitiveness, local economies and jobs. Every farm worker engaged in high-value labor-intensive crop and livestock production sustains two to three off-farm but farm dependent jobs. We cannot continue allowing foreign producers to take advantage of our labor crisis.
Established in 1964, the National Council of Agricultural Employers (NCAE) is the national trade association focusing exclusively on Agricultural Labor issues from the Agricultural Employer's viewpoint. If you are part of the Agricultural Employer Community, you will add tremendous value to your business by participating with the NCAE.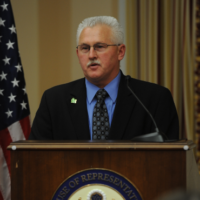 "I have been involved with NCAE since 1999.  Being at the annual meetings and now at the Las Vegas forums has proved very helpful to our farm.  Getting first hand exposure to Senators, Congressman, and their staffs has led to many one on one meetings with people in the know.  NCAE has been a great source of labor information and know how and we will continue to be members."
Fred Leitz, Leitz Farms – Sodus, MI
"NCAE is a must have resource for any grower.  Regardless of the size of your operations, NCAE is looking out for growers by keeping growers informed of federal and regional legislative and regulatory changes that could have major impacts on their operations.  Growers utilizing the H-2A program will especially find NCAE to be a valuable asset. NCAE's H-2A Strategy Committee brings together growers, agents, and attorneys to discuss, share, and learn about the H-2A program.  Without NCAE's leadership and willingness to take on the tough issues surrounding agriculture, growers would likely be facing even more regulation than they currently face."
Ryan Ayres, Director of Human Resources, FirstFruits Farms – Prescott, WA
With Your Help, We Can Continue to Fight for Agricultural Employers
With each member who joins our organization, we become more effective at protecting the rights and interests of agricultural employers. Your contribution allows us to take actions such as:
Lobbying administration officials to promote pro-ag reforms
Advocating on behalf of employers with the Congress
Providing educational programming
Membership Levels and Guidelines
---
Small Growers and Employers with fewer than 20 seasonal employees and less than $250,000 annual revenue
H-2A agents and employers
Medium Size Growers Employers, Local or Partial State Suppliers, Sponsors
National and Large State/Regional Associations, Growers and employers with over 150 seasonal employees, Labor Brokers & Providers, Commercial Sponsors, Those with high interest and ability to offer major industry support.
Industry Leaders interested in setting and executing national policy for agricultural employers
Subscriber

Supporter
Benefactor
Patron
Leader

:


Weekly News Briefs

Subscriber

:


Supporter:




Benefactor:




Patron:




Leader:




:


NCAE Action Calls

Subscriber

:


Supporter:




Benefactor:




Patron:




Leader:




:


NCAE Alert Memos

Subscriber

:


Supporter:




Benefactor:




Patron:




Leader:




:


NCAE Analysis Memos

Subscriber

:


Supporter:




Benefactor:




Patron:




Leader:




:


Recognition on the Website

Subscriber

:


Supporter:




Benefactor:




Patron:




Leader:




:




Appointment to Executive Committee

Subscriber

:


Supporter:




Benefactor:




Patron:




Leader:




:


Price Per Calendar Year

Subscriber

:
$600

Supporter:


$1,825

Benefactor:


$3,850

Patron:


$7,000

Leader:


$15,000